You are here:
Measurement summary based on data provided by the Environment Agency
The UK-AIR website uses cookies to make the site simpler. Find out more about cookies
Measurement summary based on data provided by the Environment Agency

Click on the map regions below to view latest air pollution data for regions and agglomerations. Other pages in this section provide data for specific monitoring sites, and view data across Europe. You can also find out the health advice for each pollution band.
UK-AIR latest data: 23/04/2018
Summary from 168 monitoring sites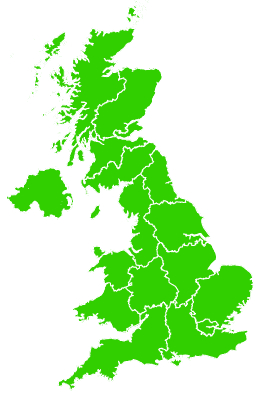 Download DAQI regional data
Index Bands
Regions
You can quickly jump to a specific region by choosing from the dropdown list below.
Summary
Click a coloured area on the map to view information for a specific region. The results are based on the maximum air quality index measured across all stations in each region. For the current day the map is based on the most recent measurements. For historical days it displays the daily maximum air quality index.
The following summary shows you how many automatic monitoring sites from the AURN are currently in each health banding.
Monitoring site summary at 23/04/2018 09:00
Low: 161
Moderate: 1
High: 0
Very High: 0
No Data: 6
Air pollution forecasts
» Use the Forecasting section of UK-AIR to view detailed air pollution forecasts for the UK.
Follow UK-AIR on Twitter | RSS Air Pollution Forecast
Air pollution alerts
There are currently no air pollution alerts issued. This page will update with information about alerts when issued.