Forecast provided by the

---
Today : Areas of Moderate air pollution are expected today, mainly in Southwest England, West Midlands, Wales, northern England. This is considered to be a response to settled weather with periods of strong sunshine and light winds. Many parts of eastern England, Scotland and Northern Ireland will remain mainly Low.
Tomorrow : Similar expectations are forecast for Monday with Southwest England, Wales, West Midlands, Wales, and northern England experiencing Moderate levels of air pollution with largely settled, sunny weather, but also extending to southern and some eastern areas of Scotland. Elsewhere, mainly Low levels of air pollution are forecast.
Outlook : Through Tuesday, Wednesday and Thursday areas of Moderate air pollution may persist in Southwest England, and Wales, due to settled and often sunny weather, with smaller pockets of Moderate air pollution possible elsewhere. Parts of eastern England are more likely to see some areas of Moderate air pollution on Thursday. Otherwise, air pollution levels will be Low in many eastern and northern areas.
Low
Moderate
High
Very High
---
Air pollution forecast by local area.
Enter your location here
Measurement summary
Data provided by the Environment Agency
Click a coloured area on the map to view information for a specific region. The results are based on the maximum air quality index measured across all stations in each region.
---
Air pollution alerts
There are currently no air pollution alerts issued. This page will update with information about alerts when issued.
---
Air pollution measurements by local area.
Click here to get measurement
summary with more filters.
---
Summary from 164 monitoring sites
Generated at
Number of monitoring sites in each pollution band. Values are based on pollution level measured for the latest hour and are provisional.
Tools

Data collection & statistical tools....
Stay updated

Here are some of the ways you can stay updated with UK-Air.


Recorded information

0800 55 66 77

News spotlight
---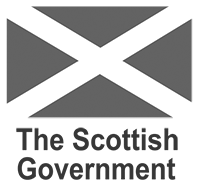 These air quality webpages are produced and maintained by Ricardo Energy & Environment.